Looks like this is still under construction.
This page is currently incomplete, you can help by adding a few sentence(s) or image(s)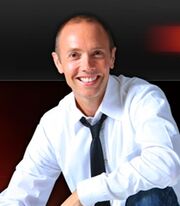 Peter von Gomm (born in August 23, 1968) is an American voice actor from Portland, Oregon and currently lives in Tokyo, Japan. He voiced Copen in the dub of Azure Striker Gunvolt: The Anime. His other works include Grey from the localzation version of MegaMan ZX Advent, X and Flame Hyenard from MegaMan X7 and White Bomber from Super Bomberman R. 
See Also